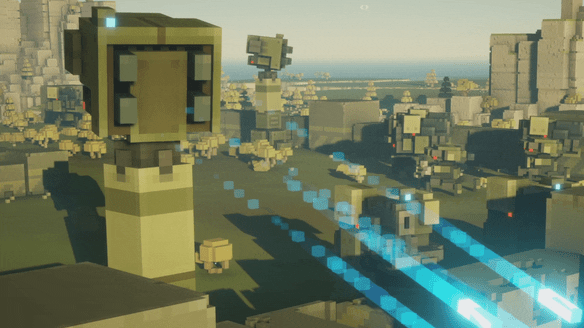 BUILD YOUR DEFENCES
Pick your terrain and start crafting the most cunning base ever, an impregnable fortress bristling with turrets, scanners and ammunition dumps. Reinforce with support buildings such as reactors, scanners and shield generators, surround it with barricades of concrete and steel, misdirect your enemy with cloaking devices and decoys, and cunningly conceal mines to surprise attackers.
Then watch in HORROR as your Steam buddies spot your weak point and spectacularly waste it in a barrage of ROCKET and BLASTER fire.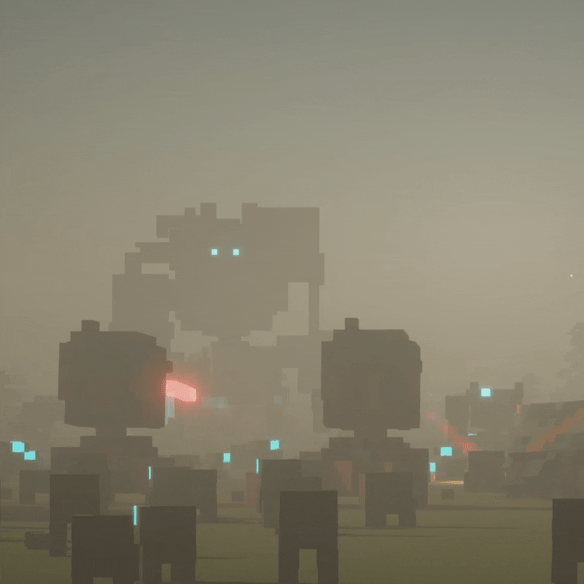 ATTACK!
Exact REVENGE upon your enemies with TOTAL DESTRUCTION of their bases. Select and deploy your infantry and artillery to the front lines, and on your command your fearless forces will advance to obliterate all that stands before them...
Or have you misjudged the rate of fire of those heavy multi-blaster turrets?
Watch helplessly as wave after wave of your valiant droids hurl themselves ineffectually into the fray and to their fiery doom!
Ah well, there's always next time.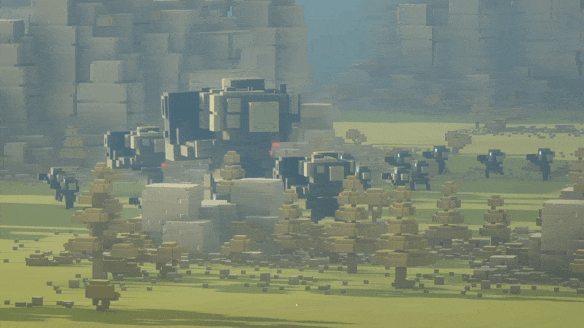 UPGRADE YOUR ARMY
A daring raid on an overpowered enemy base that succeeds is worthy of the greatest rewards, and victorious commanders will be honoured with MEDALS, rising through the ranks to become FIELD MARSHAL.
Medals also come with rewards. Choose between new types of units, upgrades, extra supplies to turn the tide of battle, or cold hard cash.
Spend it in the ARMOURY to create your own uniquely armed fighting force of fearsome battledroids.
Blast stuff to bits with high-tech weaponry! Explode your foes with rocket barrages! Slice them into very small bits with beam lasers! Scramble their innards with disruptors! Fry them with flamethrowers!
BATTLEDROID has a wide variety of weaponry attached to an even wider range of droids and turrets, each with different sensors, drive units, armour, and special equipment.